RENEWAL LAND SISKIN LANE LOT 20 DEVELOPMENT COSTS
These are the costs RLC incurred to service and develop Lot 20 at Siskin Lane. Costs for any other lot will vary depending on a wide range factors such as terrain, materials used, distances traveled, time of year, etc. This summary is intended to offer one example of the costs potentially involved in developing and servicing your Siskin Lane strata lot. Please note that costs may vary widely depending on individual choices and factors!
Note that this summary does not include installation of a septic field.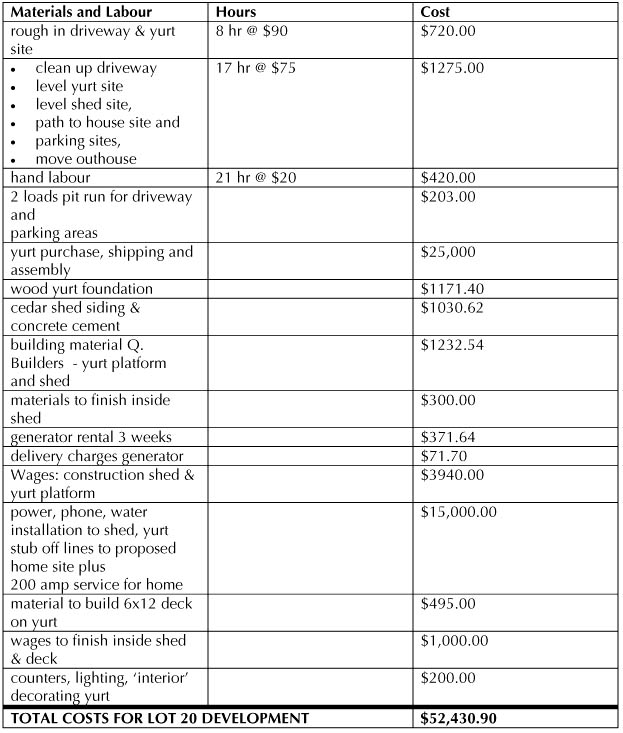 Explore this website to learn more about RLC's projects on Cortes Island!